Gifting Made Easy
Impress clients with our luxury chocolate gift options. Choose from our truffle boxes, molds or candies!
Professional & Sweet
Work with a creative and experienced team to make your vision come to life!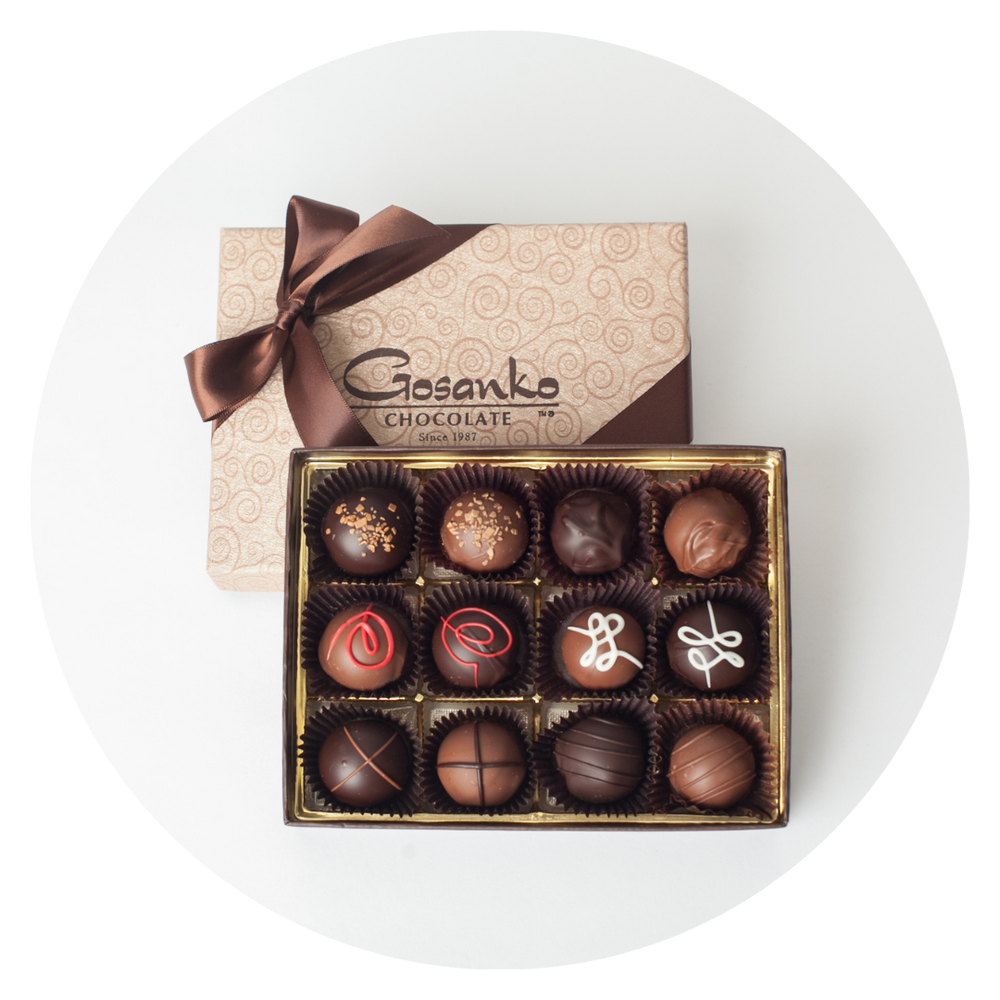 Branded packaging
Let your brand shine! Create custom labeling and molds specific to your business on any of our products.
Simple additions
Whether you are making a basket or want to add in a gift card, our team will build the perfect gift for your needs.
Meet A Few Happy Clients...
Get In Touch
Indulge in Sweet Success with Gosanko Chocolate!
At Gosanko Chocolate, we understand the power of thoughtful gifting in business. Our expert chocolatiers specialize in crafting custom chocolate creations that will leave your clients impressed and your brand remembered.
Sizing options
Our truffle boxes come in a variety of sizing options to fit your needs. Choose between a 6, 12 or 24 piece box.
Taste options for everyone
Our chocolates range from dark to white and sweet to spicy! Choose a range that suits your clients or customers taste buds!